Accessories Collection is new at SLT! First up, as requested, Flower Key Chains.
Make sure to follow SLT on FB & IG.
FYI...if you do not see a certain piece that you are looking for here, message me, and I will be happy to create just for you.
Have you subscribed to our Monthly Newsletter at the bottom yet? Hear the news first and stay in the know on all the shining details!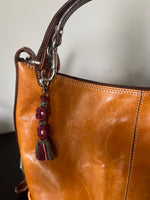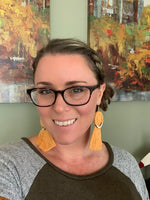 SLT Spotlight
Autumn Spotlight coming soon!

In the meantime, check out this long fringe creation PEEKABOO designed by SLT!!!
I got some happy mail today that made me smile!! Thank you for my amazing earrings. They are exactly as I had hoped. Your sweet handwritten note and helpful tips were above and beyond!!

Megan M.
These handmade earrings I got from my sweet friend are my new fav!!! They are super lightweight, excellent quality, and bring me joy!...You've got a customer for life sis!!! 

Jess Lynne
I have already worn the earrings and gotten so many compliments. Perfect for game day!

Becca T.
I LOVE LOVE LOVE them! The knots are going to my MIL & my sister, and I will have coordinating leaves. Thank you!

Meredith H.
Loving my new earrings! Beautiful job Laura!! Thank you!

Elizabeth J.